Views from every room, even underwater
This 11,000-square-foot estate in Turks and Caicos is a waterfront oasis. Turquoise water melds with the warm gold of the sunrise (the house was designed to face east for that gorgeous, early morning glow); plus, a glass-enclosed pool allows swimmers to look out at the ocean from above ground - or even underwater.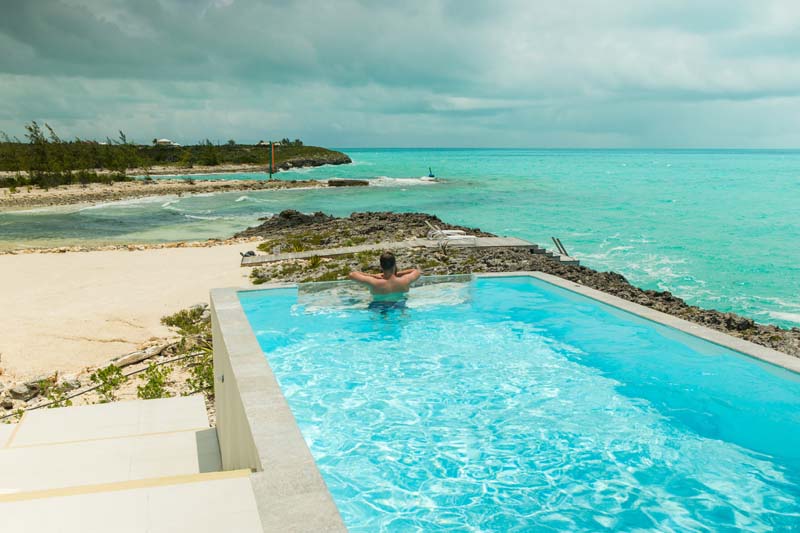 "I found this beautiful place with water on three sides. When I saw it, it conquered me," says homeowner Glenn Garrard, who designed the compound with this vista in mind. "The views to the sea are spectacular. It overcomes you as soon as you come up the stairs."
The house also boasts a seaside fire pit, nearly 500 feet of oceanfront and a white-sand private beach on the island of Providenciales. It's a Miami-meets-Mykonos style, describes Garrard: perfect for a summer vacation - or, if you're lucky, your next dream home. Bonus: workers built it using storm-resistant insulated concrete forms, so it sustained virtually no damage in recent hurricanes.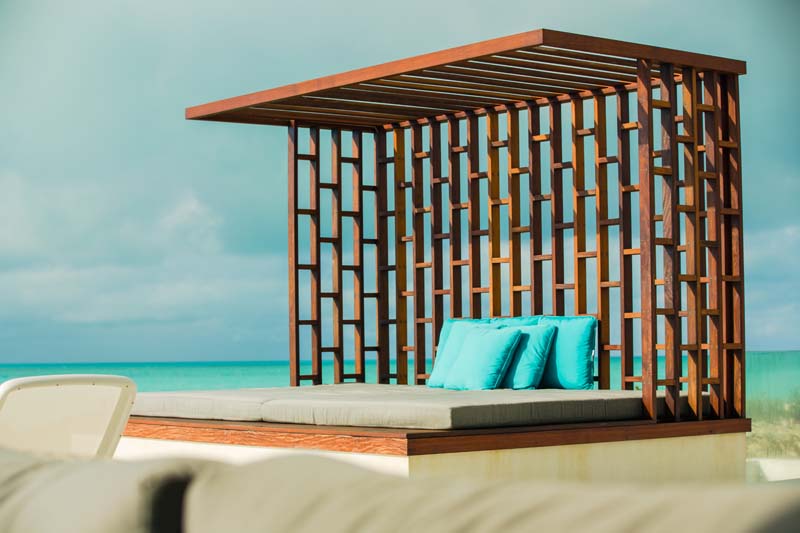 The loungepad is bigger than your bed
We just love this contemporary take on a poolside cabana: mod-style wood frame, oversized couch cushions that ooze relaxation. It breathes dreaminess, with aquamarine water on one side, the pool lapping at your toes and a host of marine life just waiting to be explored.
That's one of the family's favorite things, too: swimming, snorkeling and paddleboarding with underwater creatures.
"We have a lagoon that's maybe football [field]-size. We'll see turtles, stingrays, starfish," says Garrard. "It's our own personal aquarium. You snorkel in just about two-and-a-half feet of water, and you see a million fish. It's just spectacular."
Room to sleep 16 comfortably
With 7 queen-or-bigger beds and sleeper sofas, there's room for 16 people to spend the night here without pumping up an air mattress. And with a private bar overlooking the beach, this seaside villa was built to entertain. The bottom level has garage doors that open up to a patio and the private beach, while the wood-paneled bar features beer on tap (local island lager is the Garrards' go-to).
There's space to belly-up to the bar from inside the home or out, with a roll-up window ready to serve fresh-off-the-beach surfers and sunbathers. The dining room has space for 20.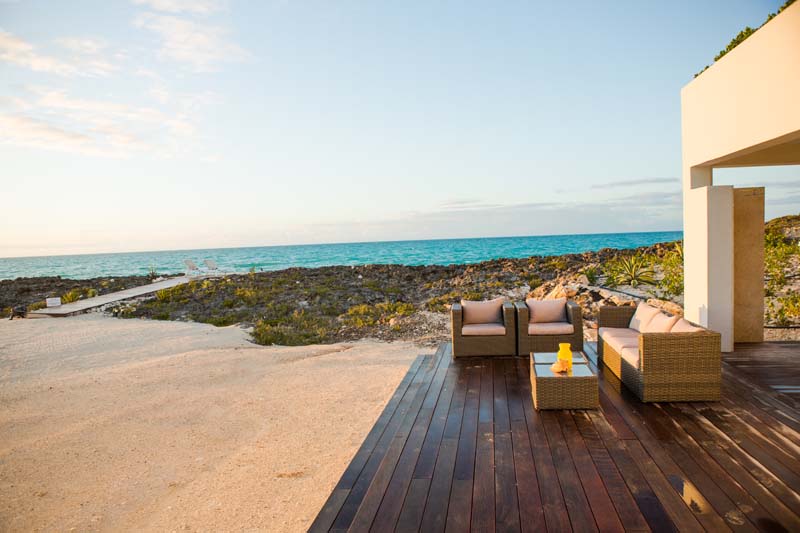 Establishing a home for 16 people made sense for a family whose home-build was done as a group, too. There were hours of coordinating how they would get goods to the island (Garrard lives 1,500 miles away in Canada). But it also took a bit of convincing at first; the cynics included his wife, Jaclyn.
"There's countless people that say, 'You're crazy. Why would you do that? It's too far. It's too big. It costs too much to do this. It's taking up too much of your life to do this. It's difficult,'" he remembers.
All those skeptics? They were wrong. The family pulled it off - from clearing the land to calling it home - in less than one year of working together: father and son, side by side, with the help of a small crew. Even Jaclyn came on board once she saw the project taking shape, helping pick colors for the interior.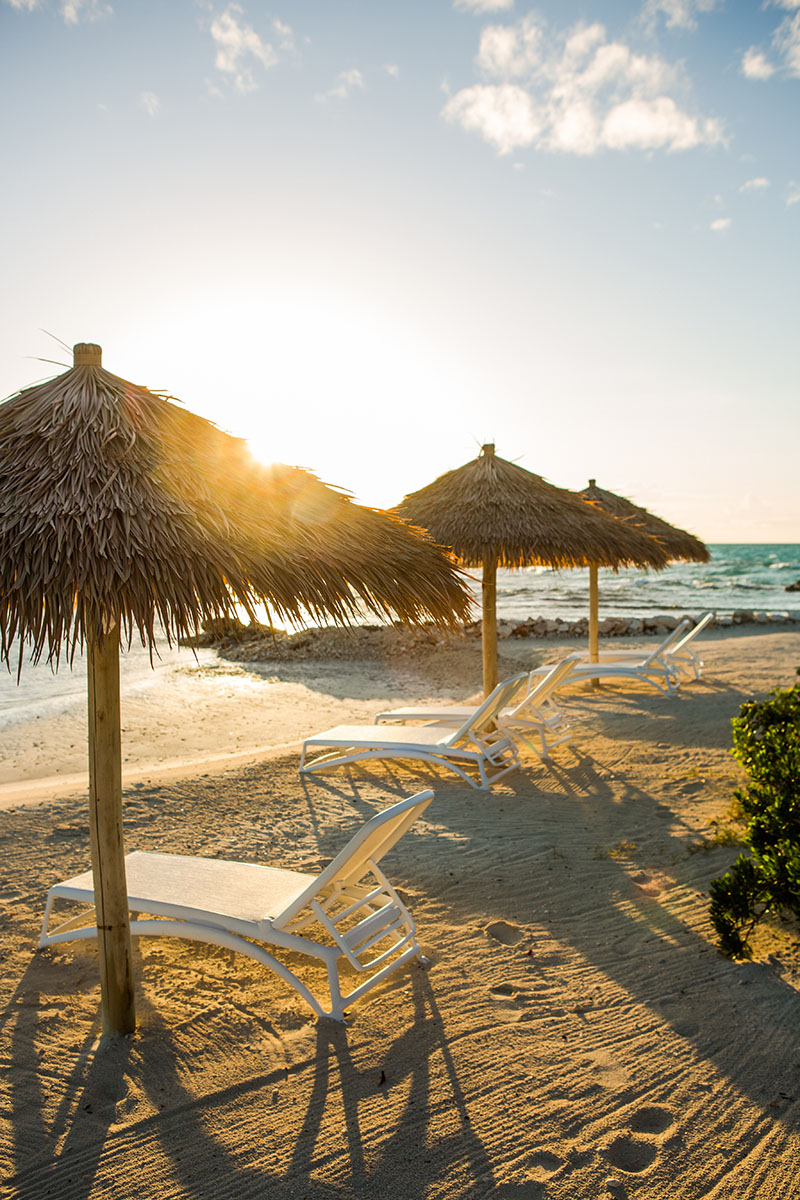 Wine in empty salsa jars (kidding… kind of)
Soaking tub with a corner view of the Caribbean? Check. Yoga deck with crashing waves in the background? This place has that too.
But it didn't start out that way.
Imagine 10 giant shipping containers packed with building materials sailing toward this tiny island chain, where the population hovers under 35,000. With such a small island as the spot for their second home, the Garrards had to import - and build - nearly everything themselves.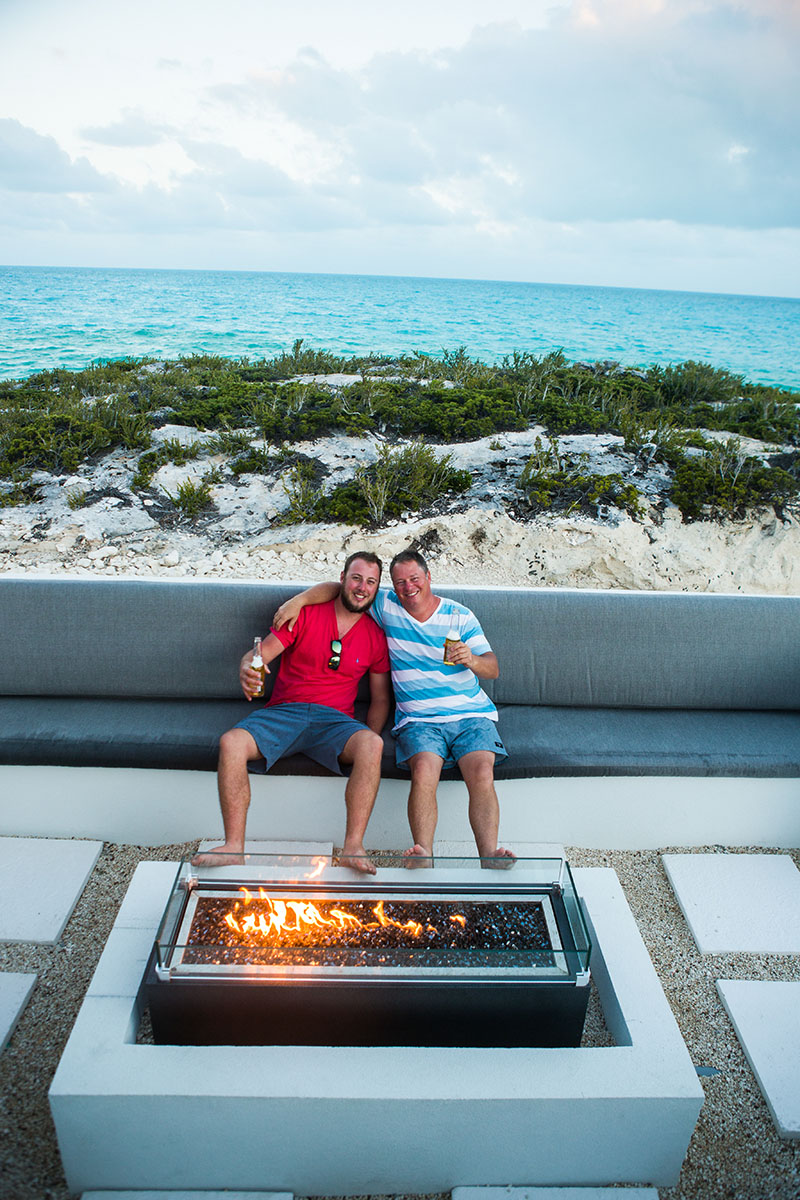 Once everything was on site, the family worked around-the-clock to go from sandy beach to seaside villa in less than 12 months. Garrard's son, Tyler, slept in a hammock under a mosquito net on the beach, working from sunup to sundown to get the home complete.
"We cooked hotdogs over a fire. We had wine out of empty salsa jars," says Tyler. "It was a great experience, getting up early, getting up with the sun, going to bed with the sun."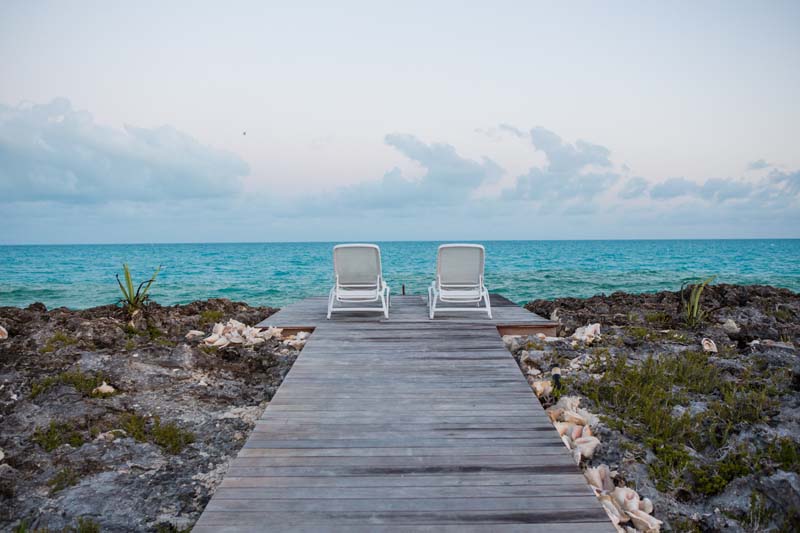 You can spend a week here - or forever
As much as the Garrards love
Tip of the Tail Villa
, they are ready for another adventure, and
just put the home on the market for $7.48 million
. If it seems like a hefty pricetag, you could always rope in some friends and share your time in the sun together. Plus, there some pretty perks: Garrard has already booked more than half the year as a vacation rental - and says the income is hard to beat - so you could always rent the place out when you're not there.
"We're excited about the future. Tip of the Tail Villa is our stepping stone to some other adventures," he says. "We look at each other's faces, and we can't help but laugh and giggle at how great life is here at this beautiful home."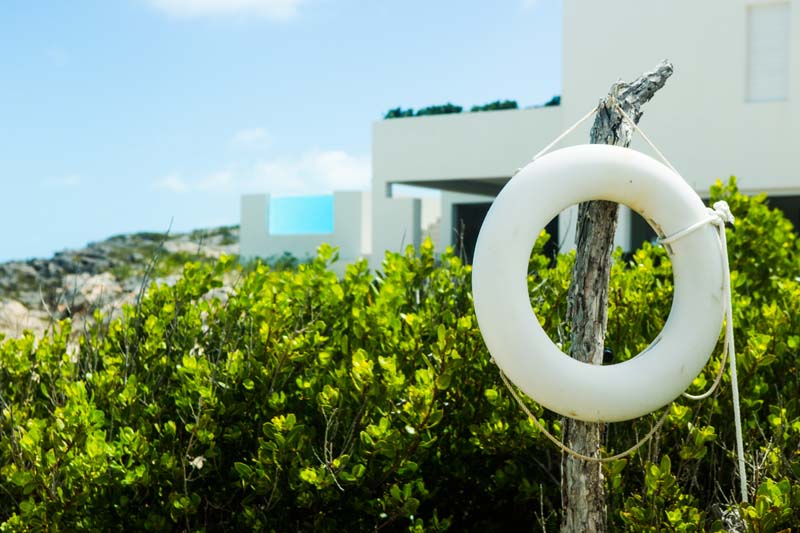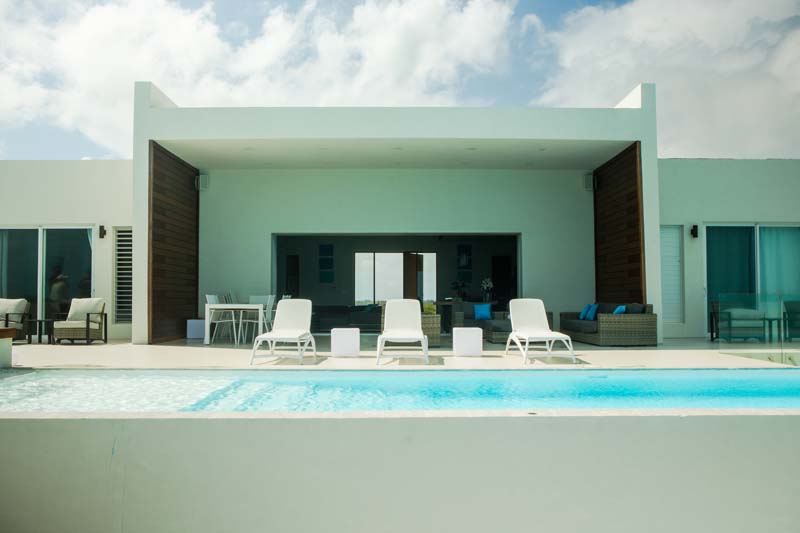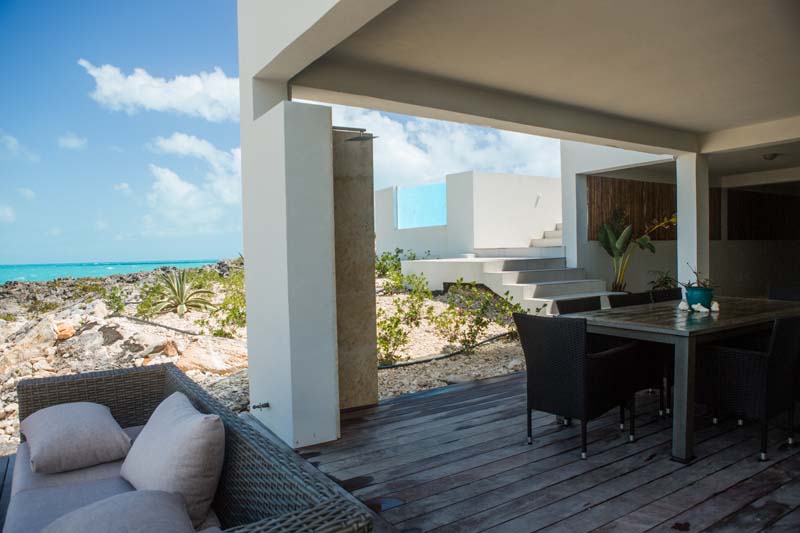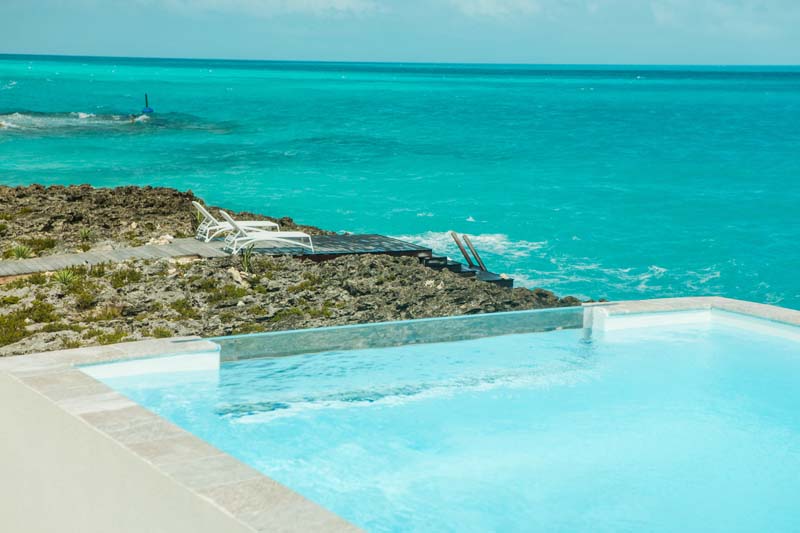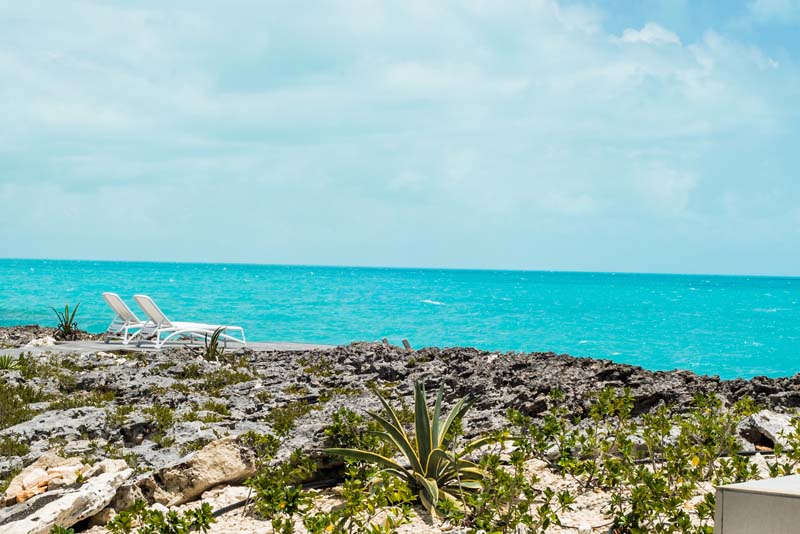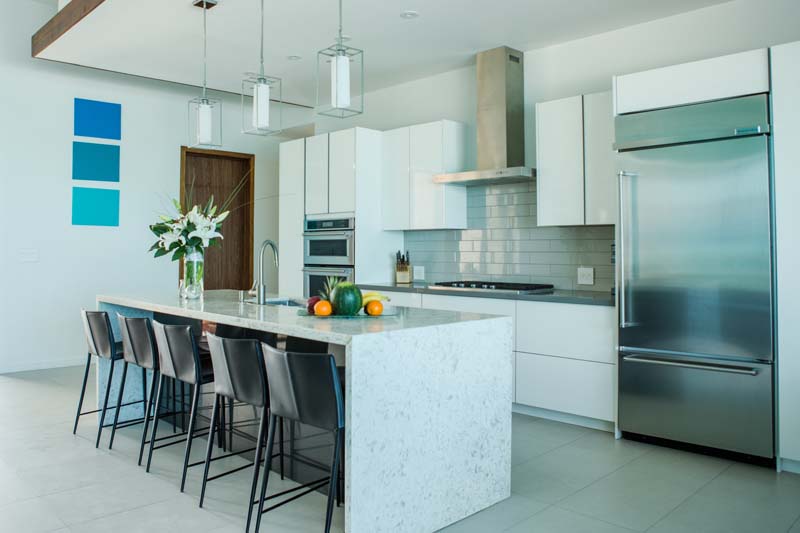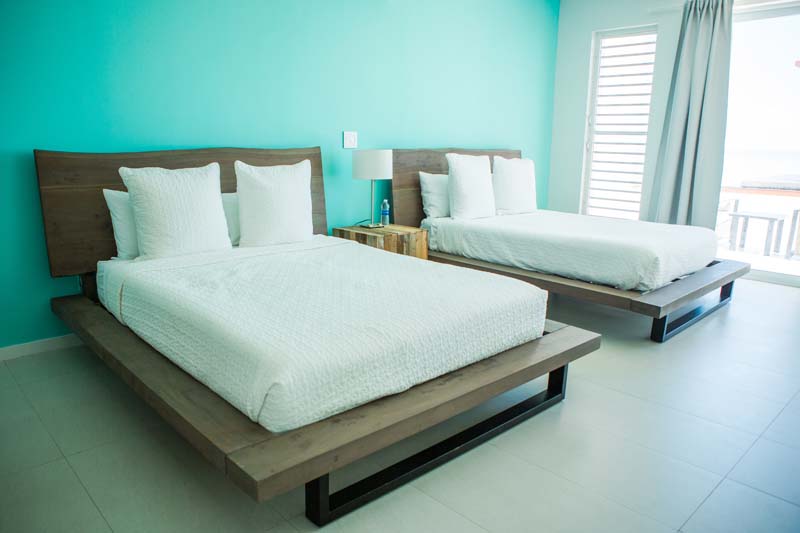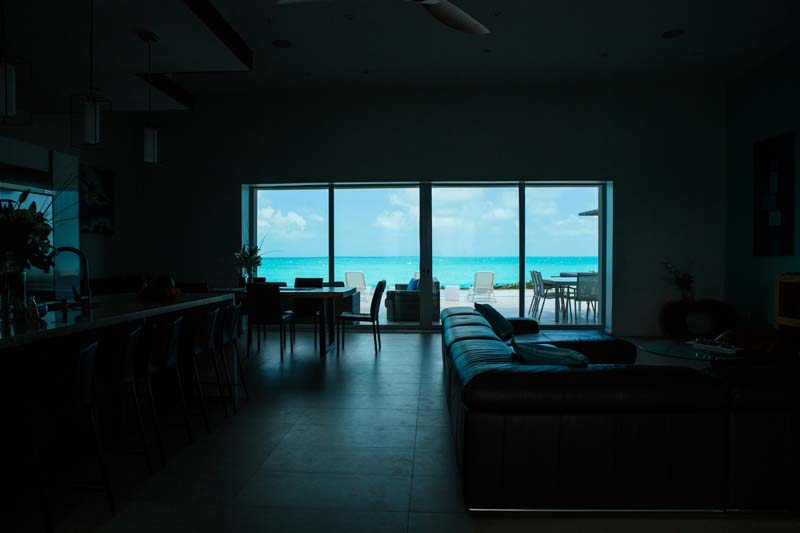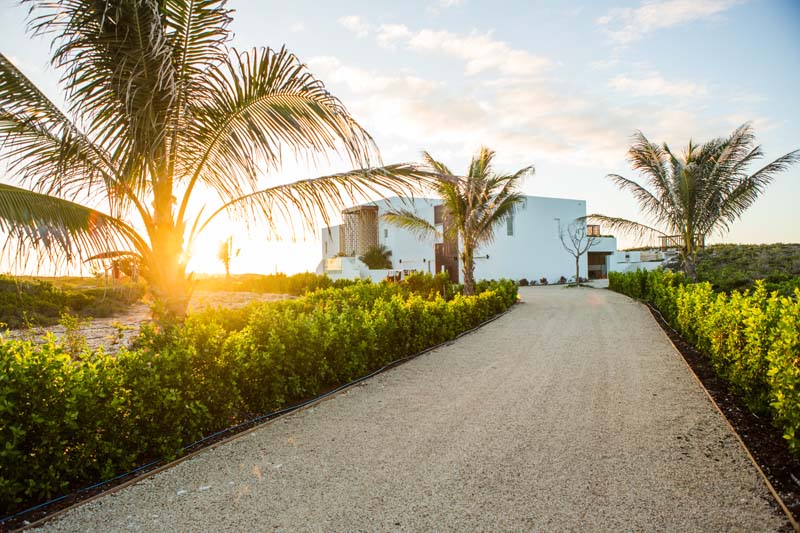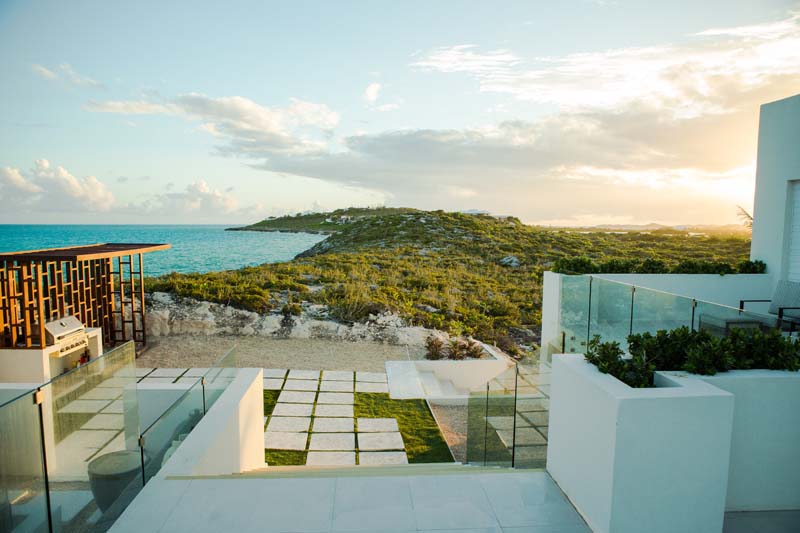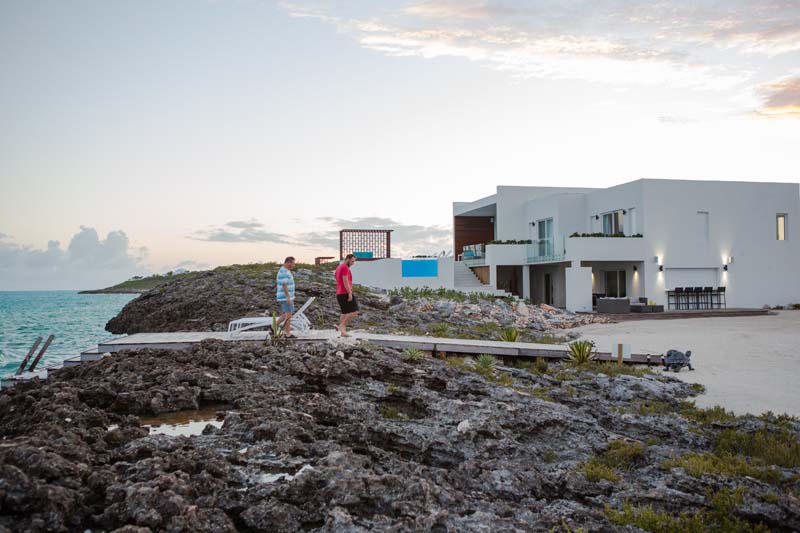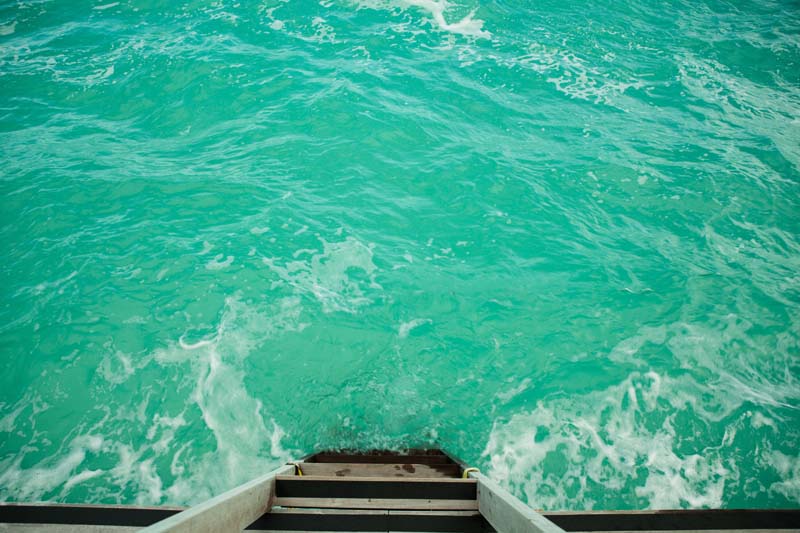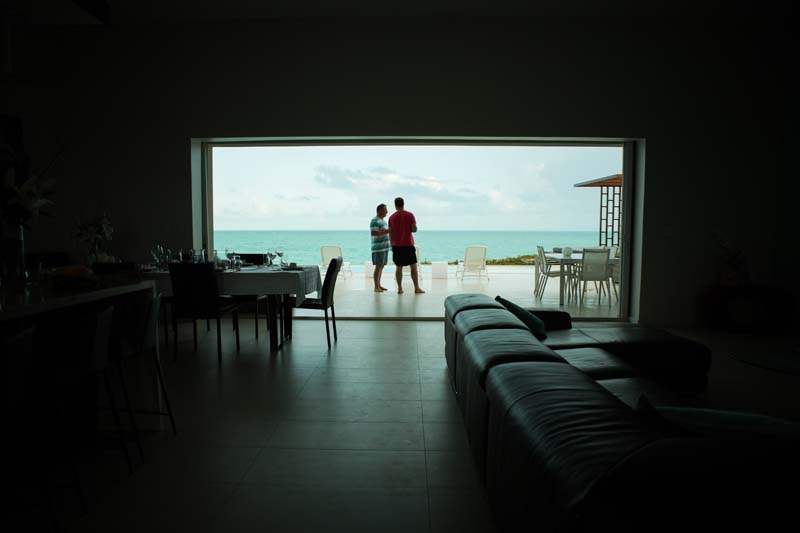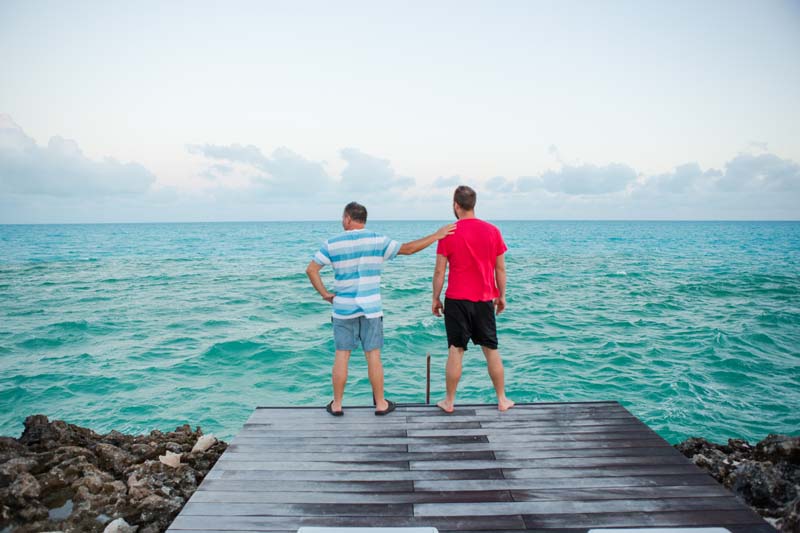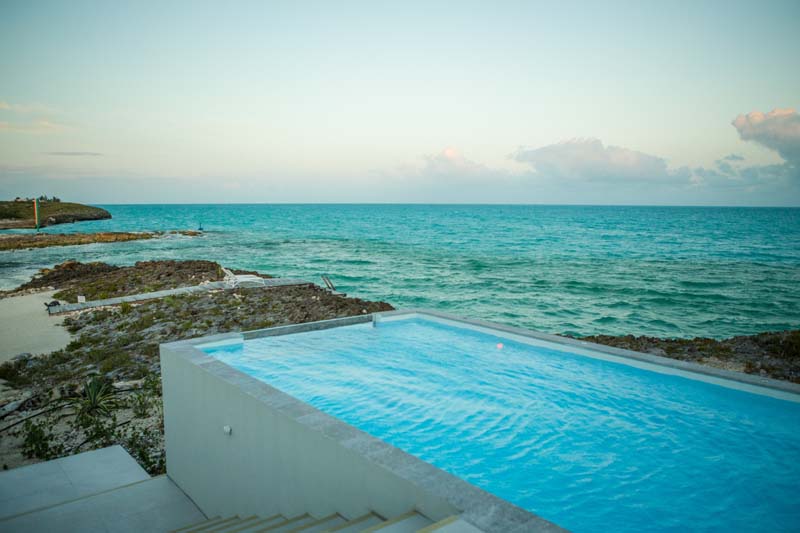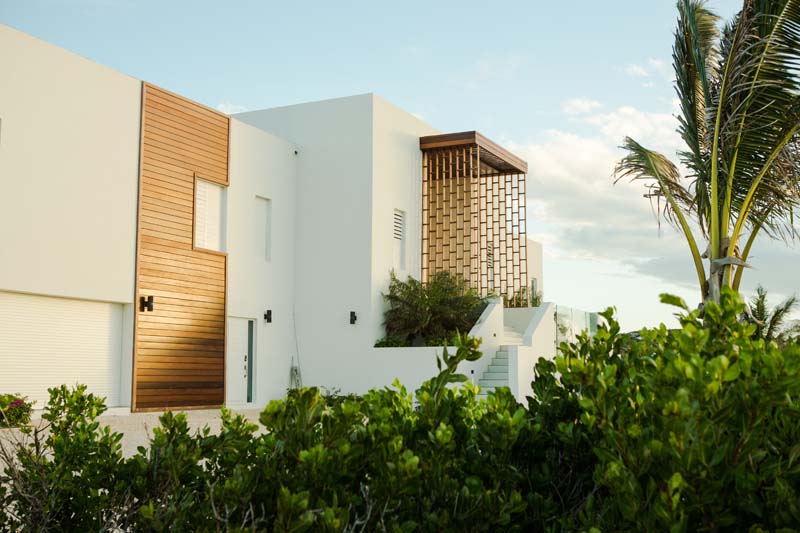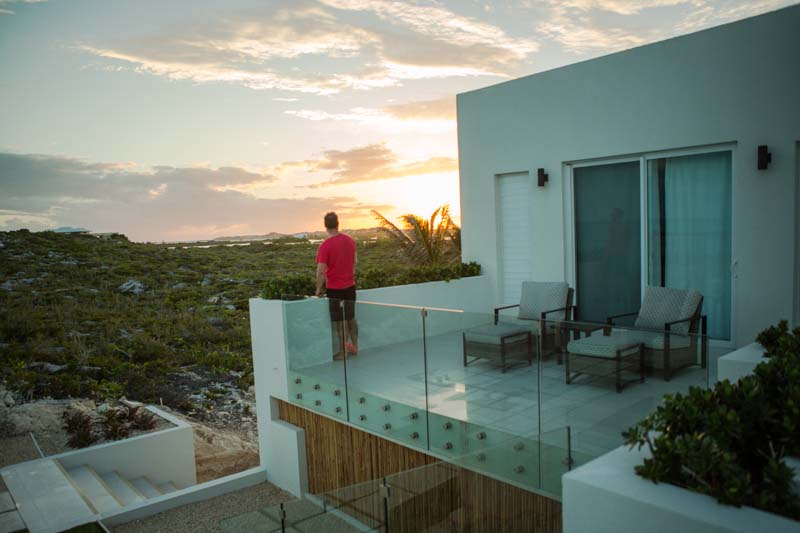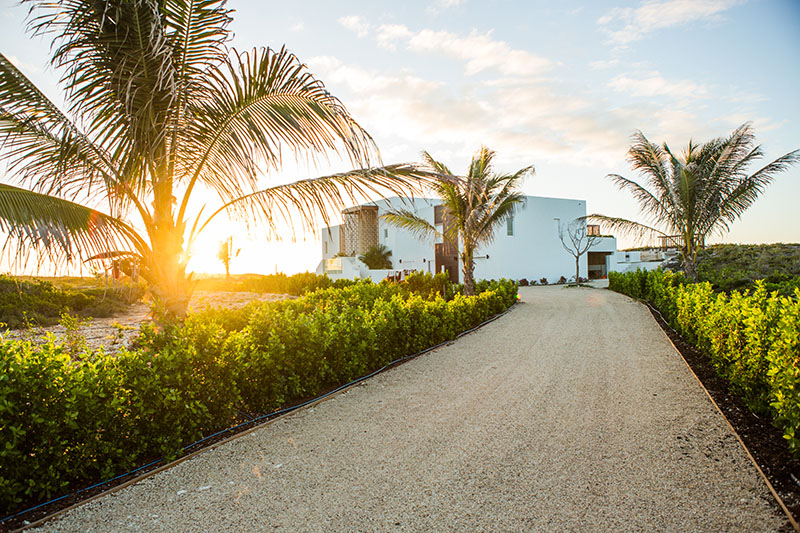 Video and photos by Josh Franer.
Originally published June 7, 2017.
Related:
The post
5 Reasons We Crave This Caribbean Villa
appeared first on
Zillow Porchlight
.