Is cross-country skiing calling your name? Are you mapping out black diamonds in Aspen or craving a steep downhill course at Winter Park? 
Whatever your ski style might be, h
ere are 11 mountain homes starting under $200,000.
Bonus: Some of them are ski in/ski out, so you can start the day from your own backyard. See you at the chairlift!
Stratton, VT
777 Stratton Arlington Rd
For sale: $199,000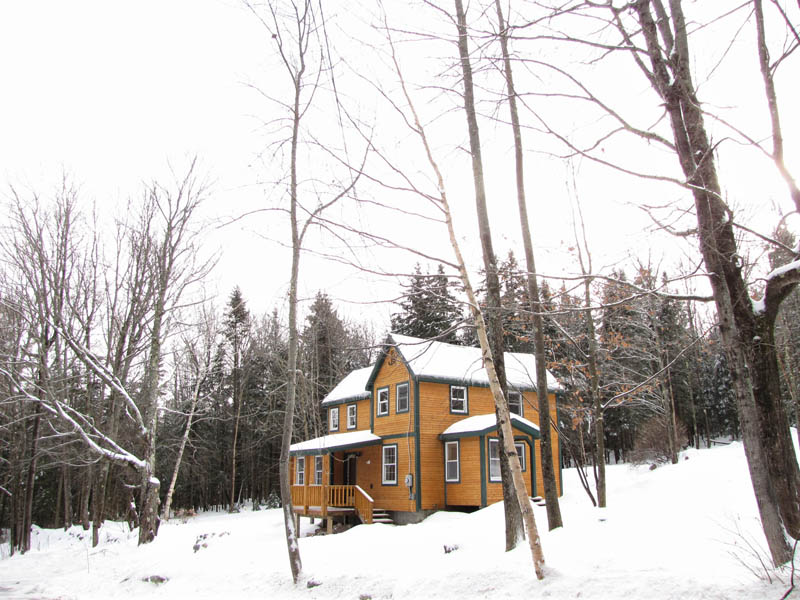 Halfway between a couple of popular ski resorts, this Vermont getaway puts not one but two mountains within driving distance. Perched on two acres of land, this 3-bedroom home is near snowmobile and cross-country skiing trails. Plus, it's in the heart of Green Mountain National Forest, offering access to snowshoeing, hiking trails and more. View more homes in
Stratton
.
Windham, NY
25 Two Trees Ln
For sale: $895,000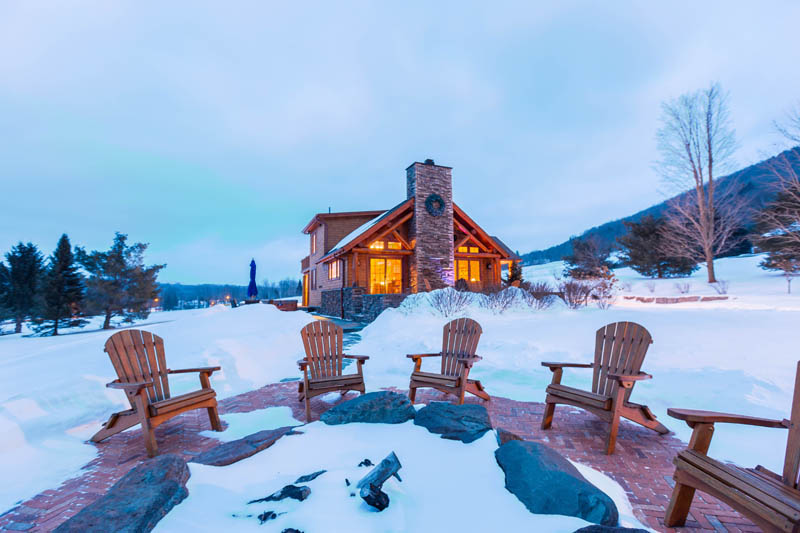 There's nothing quite like spending après ski cozied up next to a roaring fire. To indulge all those toasty post-ski dreams, this Windham, NY mountain home features two outdoor fire pits and a hot tub to keep guests warm after a long day on the slopes (plus an indoor fireplace for when the weather is frightful). The Windham Mountain ski resort is a short half-mile drive down the road, making the morning commute to the chairlift quick and easy. Find more homes in
Windham
.
Snoqualmie, WA
11 Guye Peak Ln
For sale: $589,000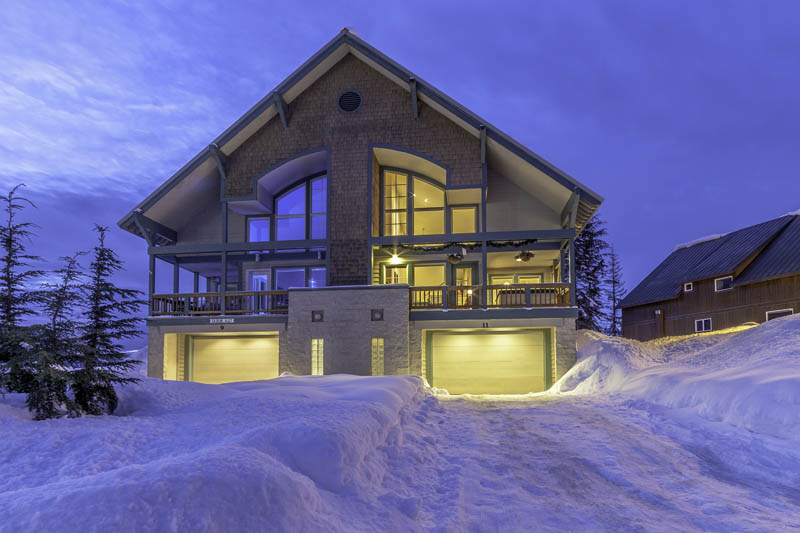 For fans of the Pacific Northwest, this 4-bedroom ski home provides the perfect escape from booming Seattle. The 2,230-square-foot getaway is roughly a 45-minute drive from the city and has stunning views of several mountains near Snoqualmie Pass. There's an outdoor hot tub for unwinding under the stars, a mother-in-law suite to host guests in style and a local brewery within walking distance. View more homes at 
Snoqualmie Pass
.
Stowe, VT
216 Maple St
For sale: $975,000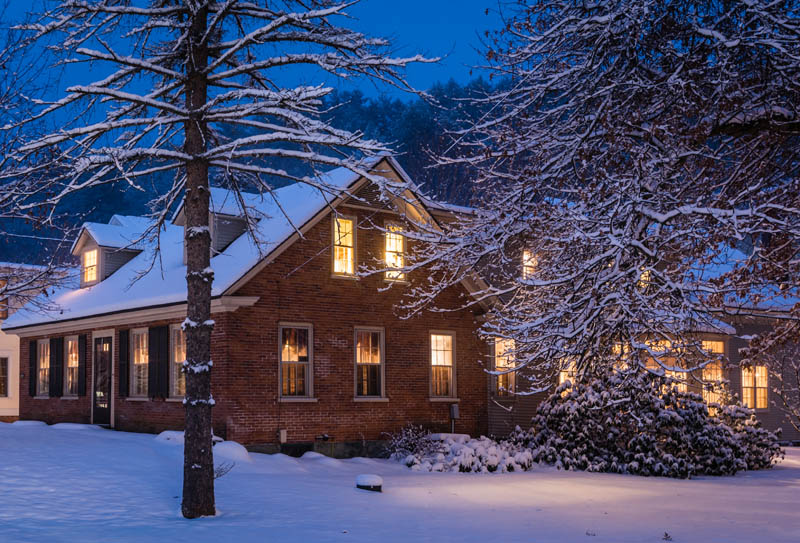 Snow-covered trees set the backdrop for this historic brick home in Stowe, VT. A nature trail down the street means cross-country skiing and snowshoeing are practically at your doorstep. Much of the original home, built in 1860, is intact, from the wood-burning fireplace to the exposed natural-wood beams. Modern additions include a fully upgraded kitchen and an outdoor hot tub - the perfect place to unwind after a day of carving turns on the mountain. See more homes in
Stowe
.
Whitefish, MT
397 Moose Run Dr
For sale: $874,500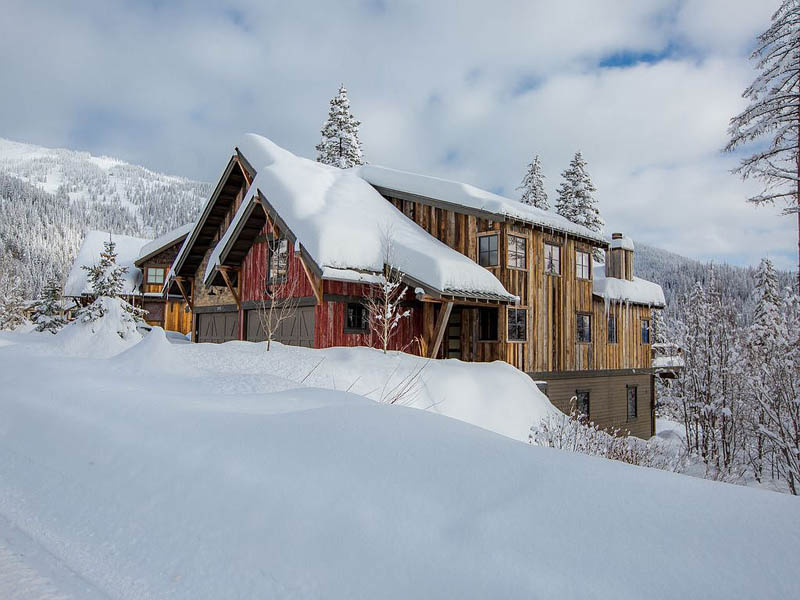 Have your breakfast, then strap in: This 4-bedroom, 3.5-bathroom home sits on the slopes of the Whitefish Mountain Resort, which means your entire winter could be spent skiing right from the front yard. The interior features reclaimed wood floors, a large, open kitchen, and plenty of room to host guests. For snow bunnies taking the day off, there's a cozy wood-burning fireplace and an outdoor hot tub with mountain views.
See more homes in
Whitefish
.
Steamboat Springs, CO
31215 Star Ridge Rd
For sale: $636,500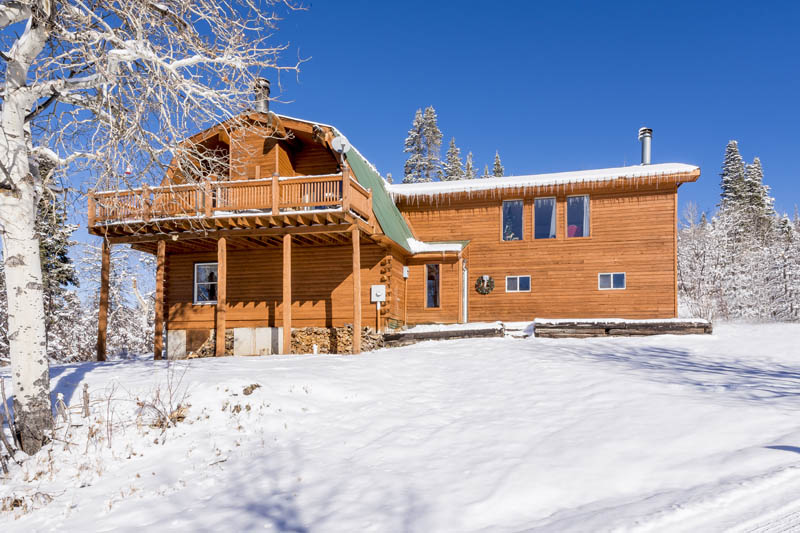 Snowshoe right from the backyard of this Colorado home, which borders a national forest (read: endless miles to explore on skis or in a snowmobile). This 3-bedroom hilltop house has a classic wood-paneled exterior and views of the Rockies. Bonus: It's just a quick 15-minute drive to the gondola at Steamboat Resort for the days when downhill is calling your name. Explore more homes in
Steamboat Springs
.
Truckee, CA
10656 Jeffrey Way
For sale: $705,000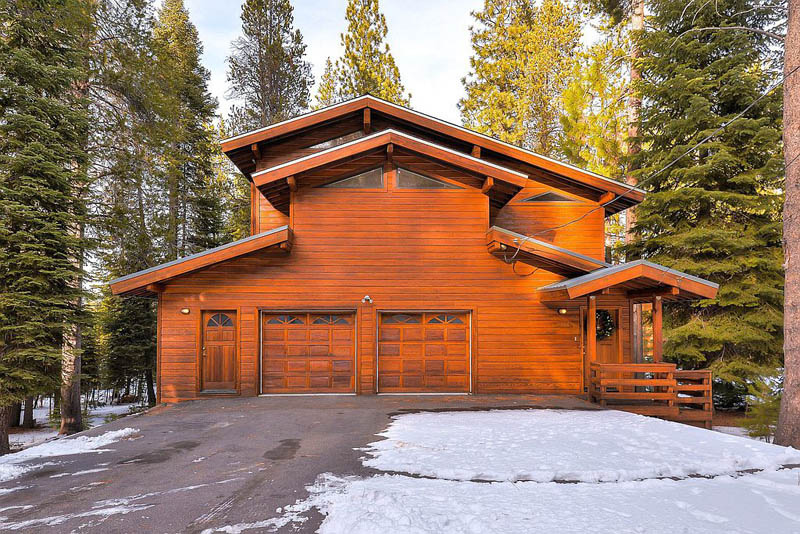 Craving Tahoe? Or a retreat to Reno? This California mountain house is just a short drive from both. Surrounded by gorgeous, stately trees, the home features a number of outdoor decks to take in the crisp mountain air. Plus, with three bedrooms and four bathrooms, there's room for the whole family - or friends who want to spend the weekend. Check out more homes in
Truckee
.
Big Sky, MT
679 Big Pine Dr
For sale: $719,000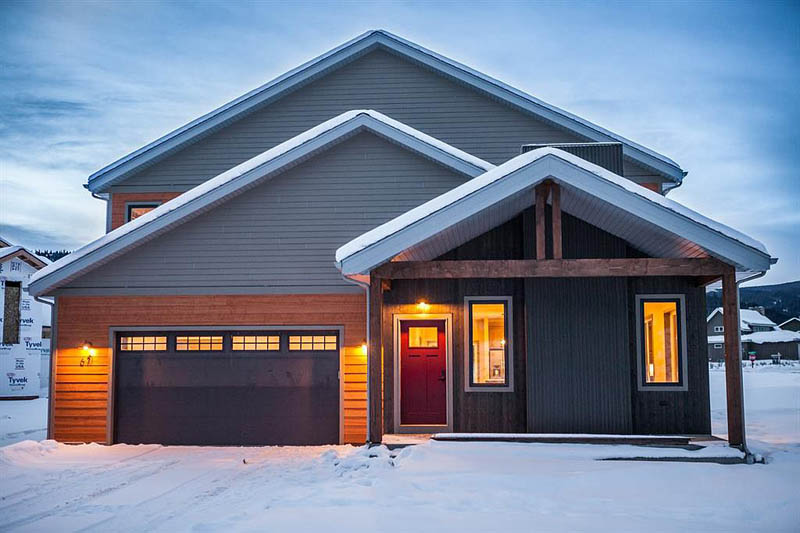 Brand-new construction in Big Sky Country means moving into a home truly your own. This 2,184-square-foot house is a zippy four-minute walk to the heart of a growing downtown development, so you can get your skis tuned while enjoying a slice of pizza or a cup of coffee. Modern features and a cozy fireplace round out the details at this warm winter getaway. Explore more homes in
Big Sky
.
Breckenridge, CO
5780 State Hwy #9
For sale: $605,000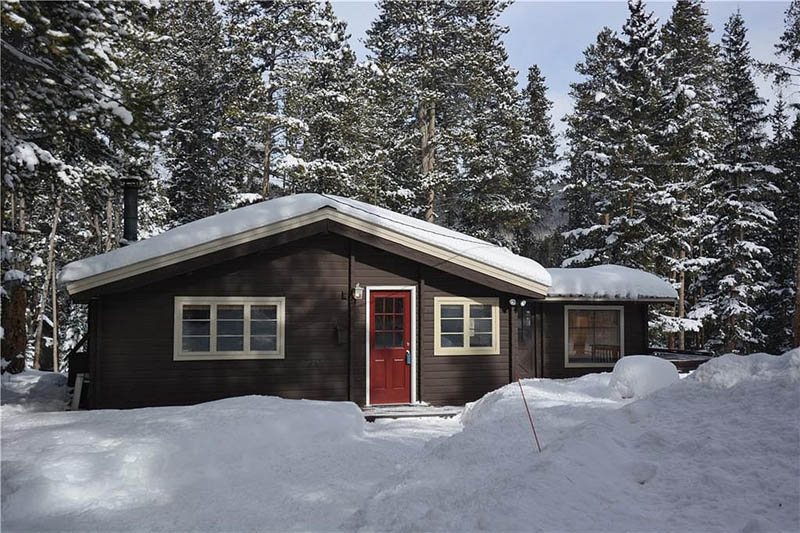 Breckenridge, CO gets an average of 
14 1/2 feet of snow
each winter, but this traditional log home is easy to spot, with its bold red door and detached barn. Nestled on a wooded piece of land, the 4-bedroom house is just a few miles from downtown "Breck," as the locals call it. An outdoor hot tub allows for unwinding under the stars after a long, taxing day of skiing the Rockies. Find more homes in
Breckenridge
.
Stratton, VT
138B Sun Bowl Ridge Rd
For sale: $995,000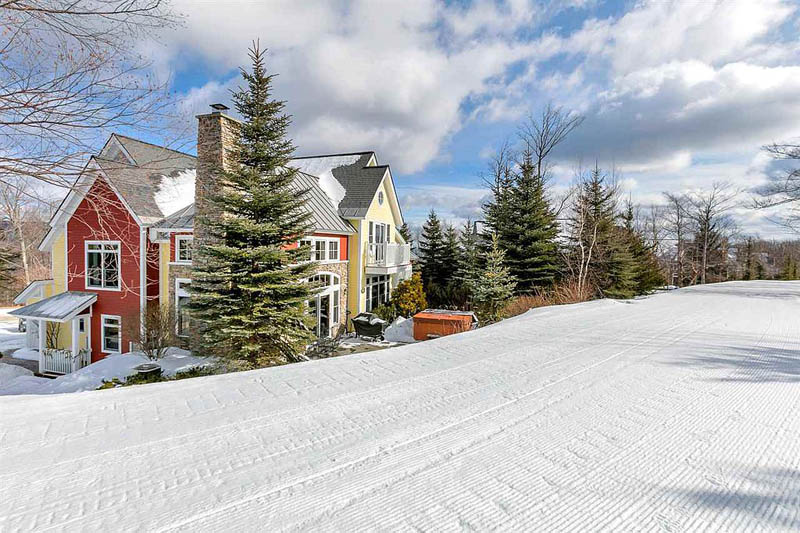 This bright 4-bedroom home hugs the ski slopes of the Stratton Mountain Resort in Vermont, which means first tracks could be yours all winter long. The 2,700-square-foot retreat also has a cozy fire pit for warming up after a long day in the snow, along with hot tubs nearby. Plus, there's a private game room inside the house - perfect for when Mother Nature dumps a blizzard on your doorstep and you just want to watch it from the comfort of your own couch. See more homes in
Stratton
.
Windham, NY
191 Mitchell Hollow Rd
For sale: $589,000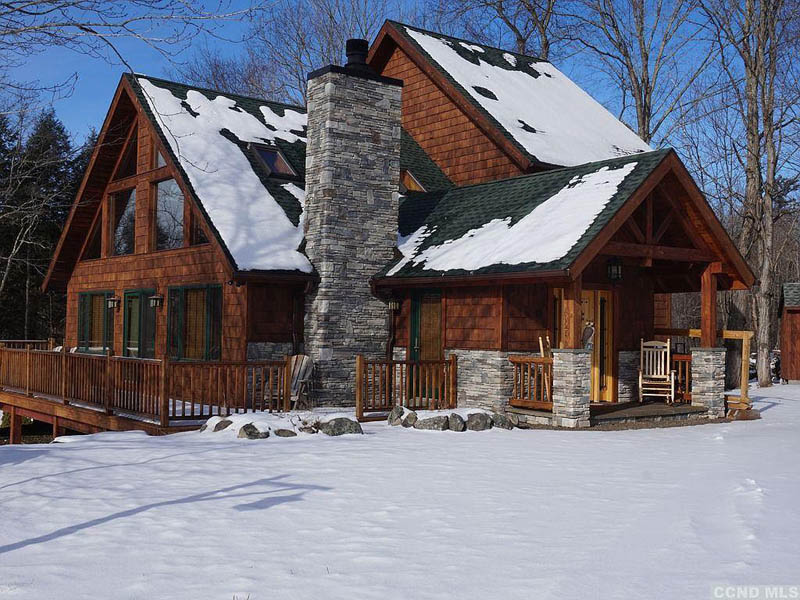 With views of Windham Mountain, this 3-bedroom ski retreat lands you not only within six miles of the mountain but also in a spot to stare at it every single morning. Some rooms boast warm, wood-paneled interiors, plus there's a fireplace to rest your feet after a day of skiing in the Northeast. For outdoor gatherings on milder days, a fire pit is at the ready. Check out more homes in
Windham
.
Top featured image from Zillow listing.
Related:
The post
Ski Homes 30 Minutes (or Less!) From a Chairlift
appeared first on
Zillow Porchlight
.