Our boots sloshed around in the mud. It was a dreary Pacific Northwest day filled with slate-colored clouds and the feeling it could downpour any minute. After several "pardon mes" and "coming throughs," we got the tripod inside and forgot about the looming storm. We settled into a world of nooks and crannies, warm blankets - and the smell of chocolate. It's what you do when you live in a tiny home. You get cozy. And you make brownies on a rainy day.
Tina, the tiny home
Leah Wymer and Brady Ryan's house-on-wheels wasn't some big, planned project. Wymer's dad, a carpenter, thought it would be fun, so they bought a used trailer off Craigslist for $500 and started building. Two years later, the tiny home named Tina developed into "this huge thing." Not a huge footprint - she's only 98 square feet - but a huge, move-to-the-island and start-your-own-business thing.
Redefining happiness
From an apartment in Seattle, where they paid about $1,400 a month, Wymer and Ryan moved to a family farm on San Juan Island. They traded in a closet full of shoes for a pair of work boots and a house smaller than most people's garage.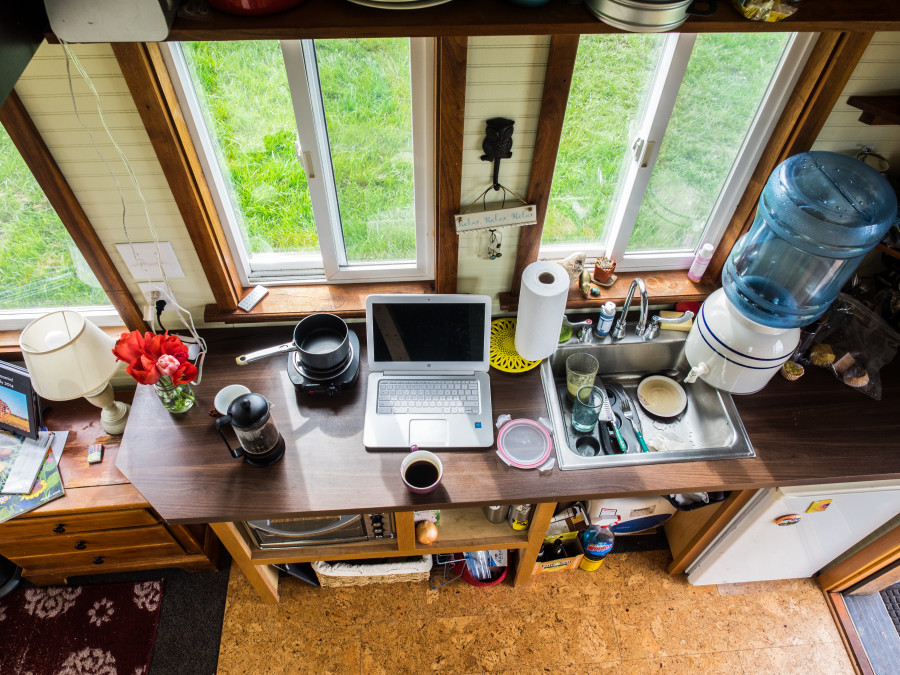 Ryan insists they aren't "hardcore tiny homies" because his parents' house is nearby. But for many owners of tiny homes it isn't about escaping normal life or community, anyway. "We've had many times where we'll sleep upstairs and then our friends, usually a couple, will sleep down here on the pull-out and it's like a sleepover," Ryan says. "I love sleepovers. I'm still a little kid at heart."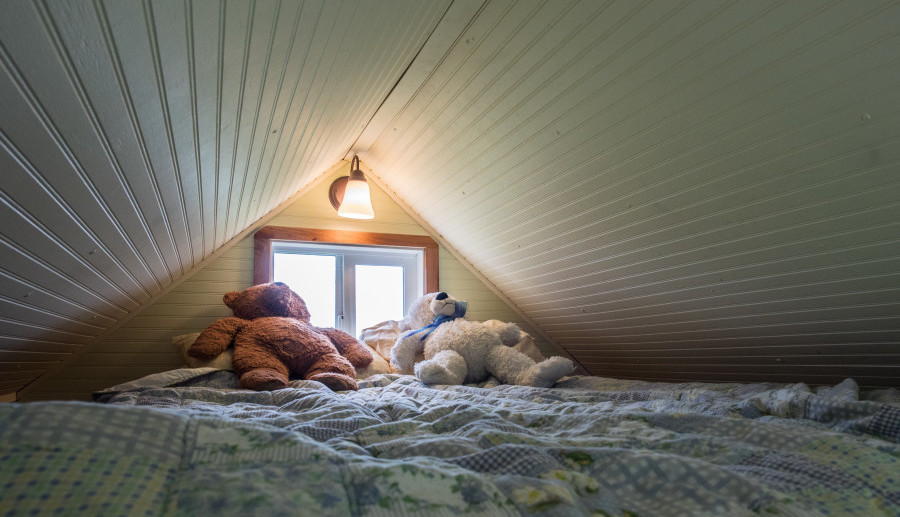 Wymer says it instantly brings you closer because your proximity is so close, but she's the first to admit living "tiny" isn't for everyone. "If you leave your laundry on the ground, it's in the kitchen," she says. "Everything kind of overlaps a little bit." But if you don't mind things - and people - overlapping, making do with less can be life-changing. "Things don't bring you happiness," Wymer says. "Our lifestyle brings us happiness."
The cog in the wheel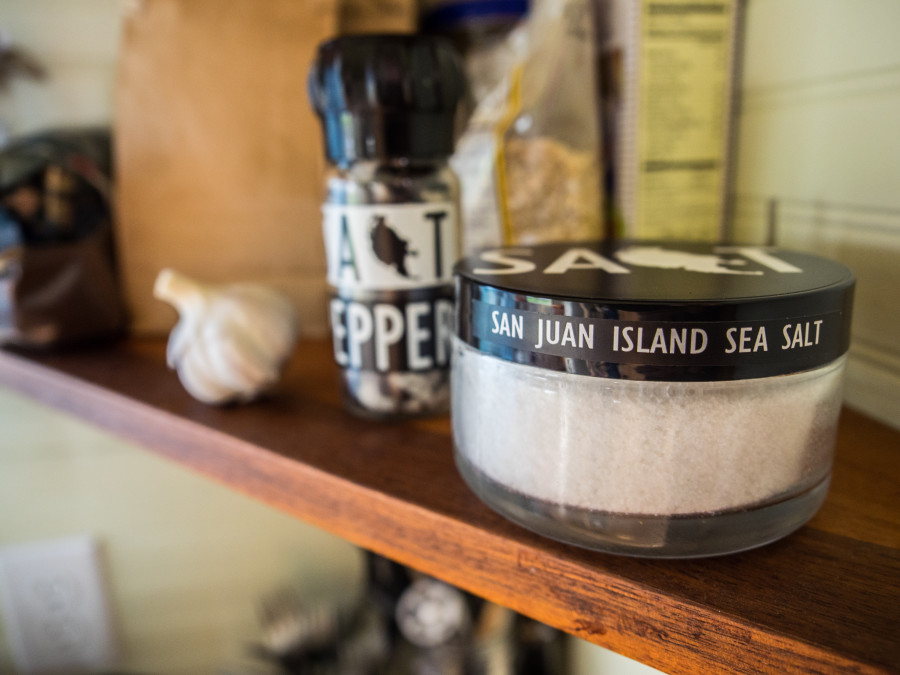 It's not easy making money on an island. Wymer has her own
wedding-flower business
, and Ryan keeps busy making
honey
and
sea salt
. "The tiny home is like the cog in the wheel that allows the whole thing to spin," Ryan says. Not only are the couple's living costs reduced significantly, but they're able to do what they love most right in their backyard. "There have been a lot of times where I wonder if I'm dreaming, really, because of the beauty that is all around us," Wymer says. "I love when it gets later in the season, and the grass comes up to your waist. …There is nothing like walking out there and brushing your hands against it."
Video and photos by Tom Hanny.
Don't miss out on the next Zillow video! Subscribe today to see the latest. 
Originally published May 6, 2015.
Related:
The post
Could You Live 'Tiny'? See How a Seattle Couple Found Room for Their Dreams
appeared first on
Zillow Porchlight
.